State Secretary for Administration visits Manila
The State Secretary for Administration of the Ministry of Foreign Affairs and Trade of Hungary, Dr. Csaba Balogh visited Manila on 15-16 November 2018. During his stay, he paid a courtesy call on Secretary of Agriculture The Hon. Emmanuel Pinol and held meetings with the Undersecretary of Administration of the Department of Foreign Affairs, Therese Dizon-De Vega and the Undersecretary for the Trade and Investments Promotion Group of the Department of Trade and Industry, Nora K. Terrado. Dr. Balogh engaged the local diplomatic community and academe as the keynote speaker of the Mangrove Forum organized by the Foreign Service Institute, with his lecture titled "The View from Hungary: Perspectives for V4-Philippines cooperation".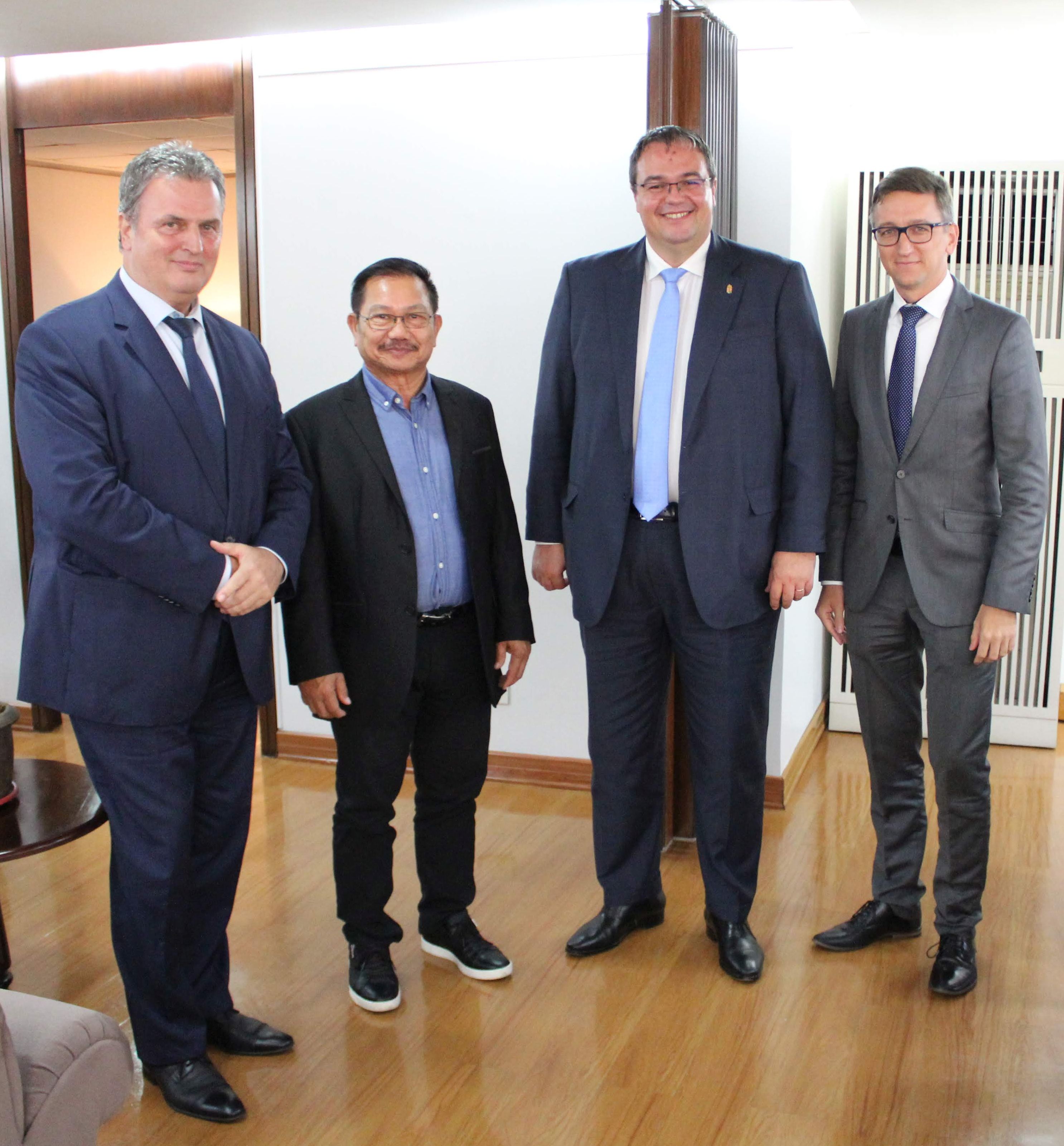 Courtesy call on The Honorable Emmanuel F. Pinol, Secretary of Agriculture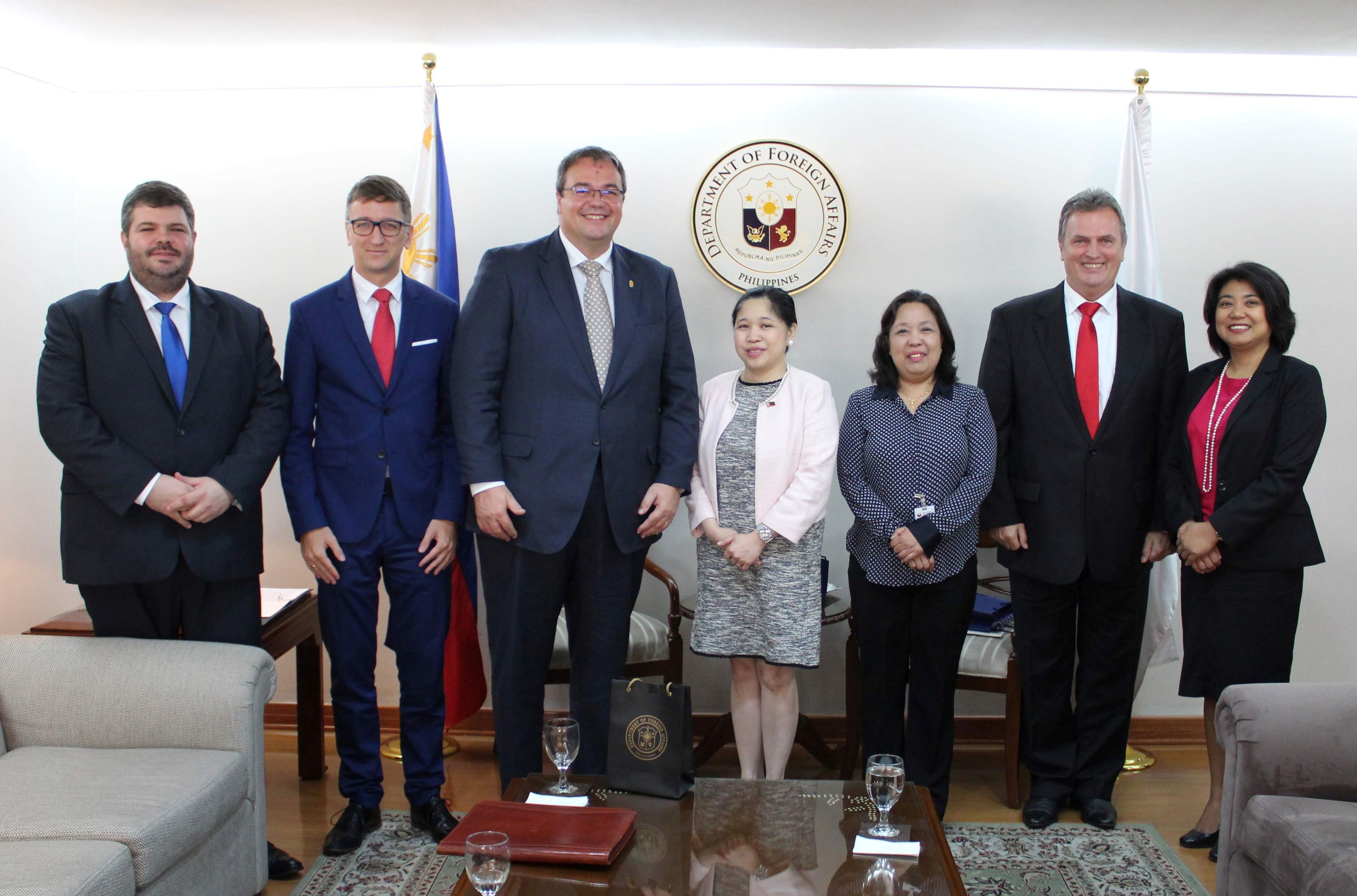 Bilateral meeting with the Officer-in-Charge, Undersecretary for Administration, Therese Dizon-De Vega. Also in attendance were Assistant Secretary for European Affairs Amelita C. Aquino and Director for Central Europe Indhira Banares.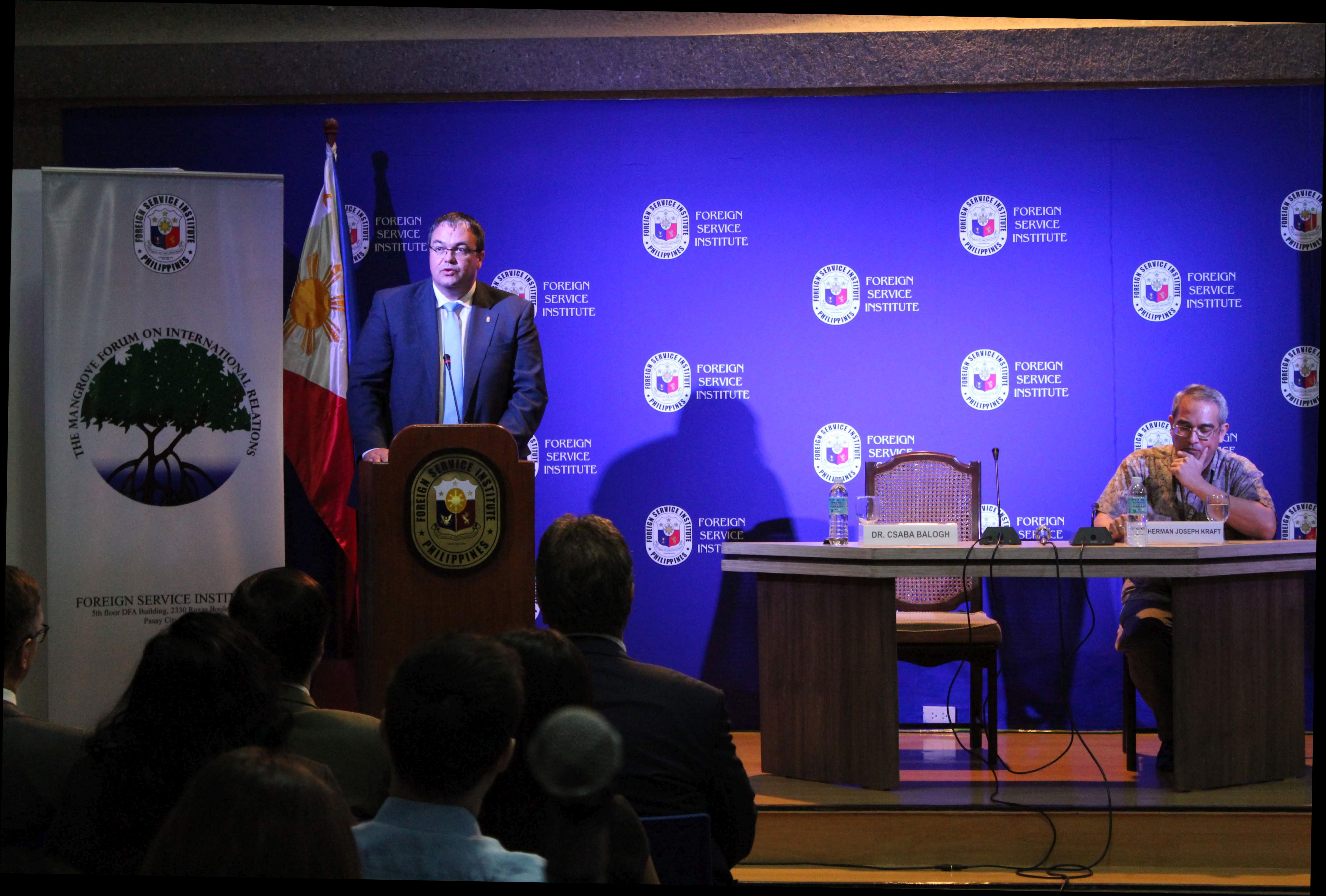 State Secretary Dr. Balogh delivering his keynote address during the Mangrove Forum on V4-Philippines relations - the View from Hungary.